gregj410 wrote:
Anyone modeled these on your layouts? I would like an idea of dimensions/size etc.
Here are a couple of examples.
The first one is on Jack Wheelihan's Central Connecting Railroad. The ash pit is only on the inbound track, and the Great Northern M-2 2-6-8-0 is backing over it (being an oil burner, it doesn't need it
). The ash is discharged into the pit under the track, and then somebody has to get underneath the tracks, and shovel it out to the conveyer, which carries it over to an ash car on the track next to it.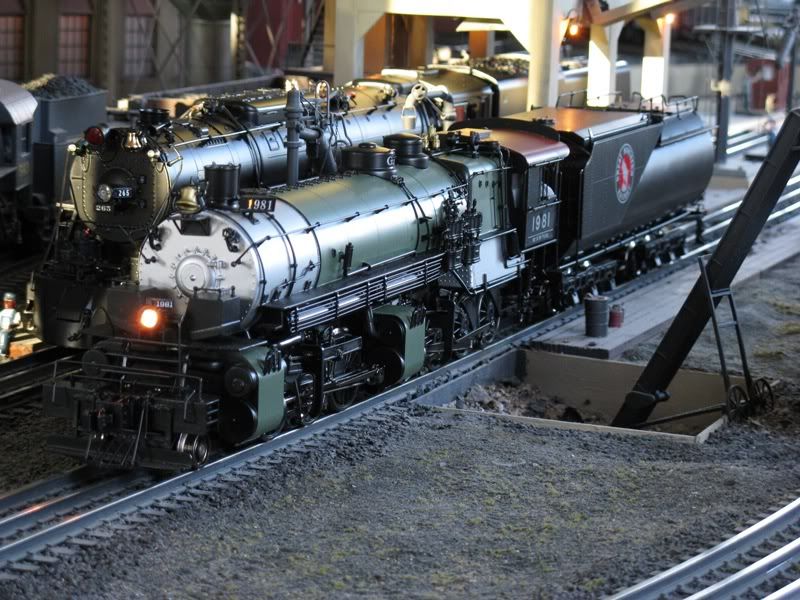 This view shows the conveyor (A St. Charles Modelworks resin kit), and the ash gondola.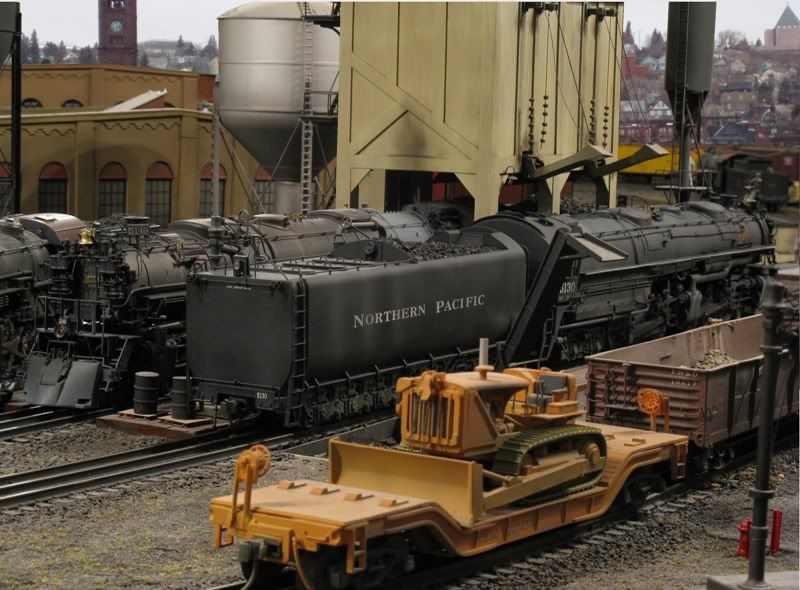 In this photo of my engine terminal modules on the Independent Hirailers Midwest Division, the ash pit is also, under the inbound tracks, which have the front end of the UP 9000 class 4-12-2 sitting over the pit, has an ash conveyor that goes under the locomotive. The ash discharges into the ash car, and that gets dragged up the rails, and discharges into an ash car directly under the ash conveyor.
Shown below is one of the plans that I did a few years back. I designed this very similar to the setup I used on Jack Wheelihan's layout, which has the ash conveyor and coaling dock share a common track. Ideally, these should be separate, but especially in this scale, we tend to run out of room pretty quickly. The square is the ash pit, and it goes under the inbound and outbound tracks.
Regards,
GNNPNUT